April 2023
1 Saturday ~ Liberia
Pray for the Lord to bless and provide needed funds for Christ Evangelistic Fellowship Ministries' crusades and revival meetings. Pray for more souls to be won to Christ through God's power and the work of these missionaries.
2 Sunday ~ Kenya
Remember Kenya Evangelism Team leader Rev. Felix Misiko Murunga, who lost his daughter in early December. Pray that God may give him and his family strength as they mourn for her and help the family. She has left behind five children who are still young. Her husband died three years ago.
3 Monday ~ Pakistan
Pray for God's continued blessings on and protection of the lives and ministries of all Pakistan Gospel Assemblies missionaries and their families and all Christians in Pakistan, as persecution of Christians increases there.
4 Tuesday ~ Iran—Praise Report!
"The Z. family was being taken to a safe house," report Harvest Iran Ministries. "They were travelling from R. [Pakistan] to J. When we entered in the city the situation was very bad. There was a high degree of fear and police check posts were active everywhere. Because they had had to escape quickly, the Z. family didn't have any formal travel documents, such as a visa. While we were driving, we approached a police check post. Everyone was very concerned about what might happen to this family. We stopped at a nearby gas station and phoned Pastor D to pray for us in this situation. A strong rain came and as a result the police check posts left the road and we were able to pass the check post with great ease. Praise God!"
5 Wednesday ~ Thailand
Continue pray for Elios Ministries missionary Mr. Kyaw Moe Khaing, who has been having blood dialysis for two years because of kidney failure. Both Khaing and his wife are fulltime ministers. Pray for their weekly expenses to be met.
6 Thursday ~ Uzbekistan
Praise God that Uzbekistan Christian Fellowship missionaries purchased 5,300 Bibles recently in Uzbek and other languages. UCF needs to buy more Bibles in the Uzbek, Russian, and Karakalpakian languages. Pray for provision of $5,000 for this.
7 Friday ~ South Sudan
Last year, South Sudan Mission harvested 12.5 tonnes of corn that will help feed its 100 children at the Savannah Children's Centre for the next few months. SSM needs a new diesel grinding machine (cost: $3,700) to help grind the corn to feed the children. Please pray about this need.
8 Saturday ~ Philippines
Pray for provision of $19,100 needed for a well to be dug for Student Missionary Outreach's Promised Land property.
9 Sunday ~ Jordan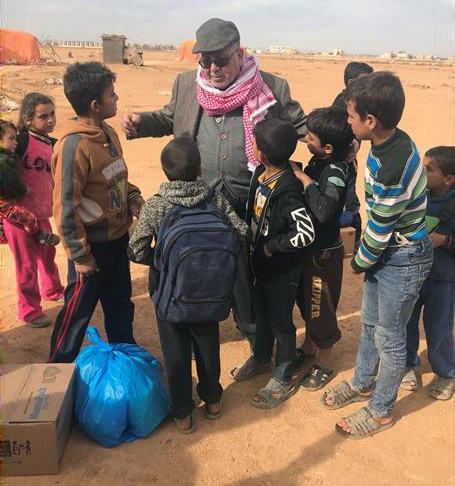 Pray for provision for Manara Outreach Ministries' work with Syrian refugees in the Middle East (thousands of dollars needed). Pray for lasting peace to come to Syria. Pray also for peace in Iraq, and for Manara's work with refugees from that nation.
10 Monday ~ Sierra Leone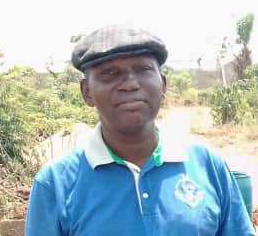 Pray for God's blessings on, speedy recovery and healing for Mitford Macauley, as he leads New Creation Ministries. Praise God for providing his recent medical expenses through Intercede and its supporters.
11 Tuesday ~ Indonesia
Pray for God's blessings on Oneness Fullness Witness' outreach work among Muslim people. Pray for peace between Christians and Muslims in Indonesia, and for many Muslims to receive salvation. Pray for lasting peace in Indonesia, and for God's protection of all Christians and churches there.
12 Wednesday ~ Nigeria—Praise Report!
"Thanks for the provision of Treasure Audio Bibles," writes the leader of Intercede's Nigerian ministry partner. "This has become the greatest tool to reach the unreached. People love hearing these and many Muslims have become believers. Home studies and cells for listening groups have increased and stories come from them about encouraging advancement. In the North, Muslim groups have accepted the audio Bible—particularly the Old Testament and then eventually the entire Word. The Ministry of the Treasure is fantastic in Fulani missions."
13 Thursday ~ India
"Thank you for all your prayers for my brother John Krupakar who was brutally attacked by extremists in 2021," reports Good Samaritan India leader Rev. Joshua Daniel Adipi. "He was able to recovered very much by His grace and all of your prayers. He still needs to undergo two surgeries very soon. Kindly pray for and support for his need. Recently he was able to address the Church with the Great Testimony and Gospel of Jesus Christ. Nine of the people were inspired and accepted Christ Jesus."
14 Friday ~ Myanmar
Pray about Myanmar's instability and violence in many places. Pray for peace. Witnessing For Christ missionaries need so much of His protection daily. Pray for the health and strength of WFC workers who need to travel sometimes into very difficult areas.
15 Saturday ~ Kyrgyzstan
Visiting hospitals and helping people in need have been especially important during the pandemic that has affected large families in Kyrgyzstan—especially people with disabilities. One task of Good News Mission Kyrgyzstan is to help more than 2,500 families. "We provide help and hope in Jesus," reports the ministry. "Through this ministry, God has given us an opportunity to reach people and open seven new home churches in the last few months." Please pray for this vital ministry.
16 Sunday ~ Kazakhstan
The cost of a New Life Ministries Kazakhstan youth camp-conference for 110 people is $5,600. Pray for NLM's plans to organize youth camps in different regions of Kazakhstan.
17 Monday ~ Ethiopia
Pray for the Lord's blessings for Pastor Eshetu Worike as he gives leadership to Rhema Gospel Mission. Pray for complete healing for him from his recent leg injury.
18 Tuesday ~ Tajikistan
Praise God for His blessings on the Churches in Tajikistan children's ministry. Pray for safety for CIT missionaries doing this work, as authorities try to prohibit religious organizations to work with children, even with the permission of their parents.